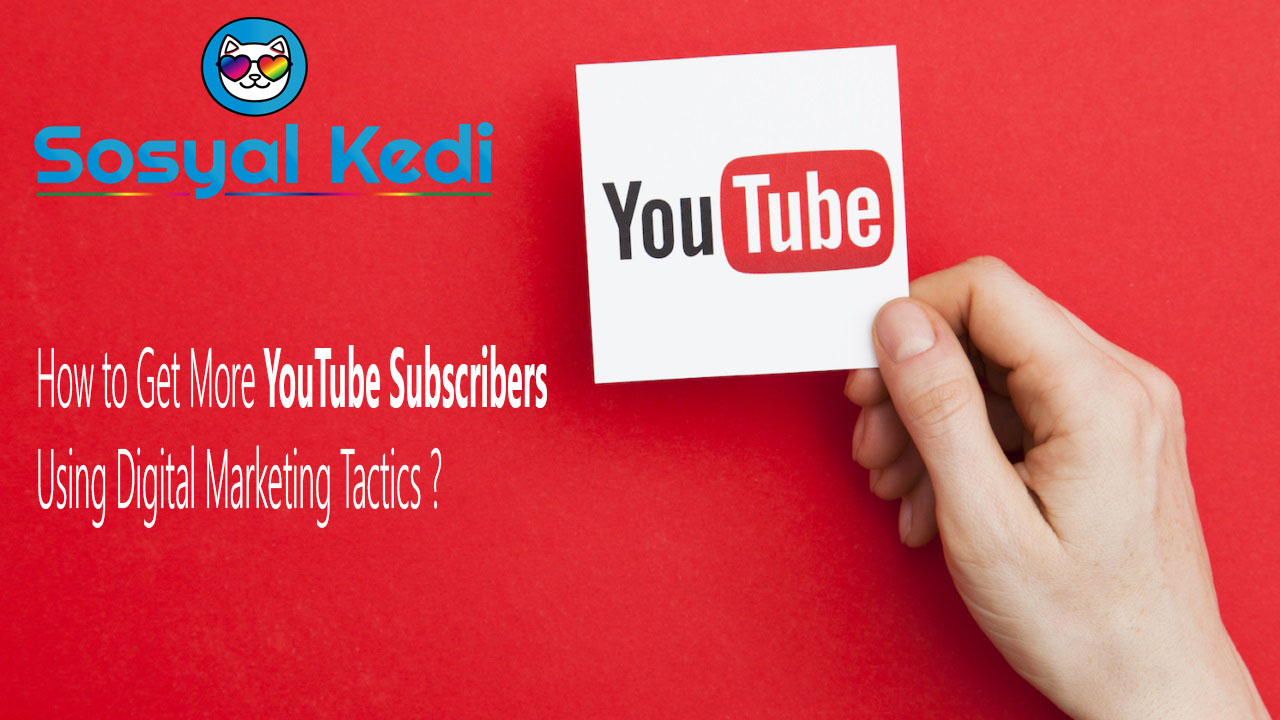 How to Get More YouTube Subscribers Using Digital Marketing Tactics ?
People tend to watch videos and animations that can provide the information they need in less time. Statistics show that people spend about 1 billion hours on YouTube every day.
That's a pretty big number, isn't it? So why not use this to your advantage and market your brand or channel on YouTube? In seconds, it will reach millions of people around the world and generate interest for your content to be watched. The more subscribers you have, the more successful your YouTube channel will be. But on YouTube, there are endless options for the same content, and it can seem difficult to stand out from the crowd.
But you can try to gain more subscribers on YouTube by using some tactics. In this blog post, we talk about some techniques that can help you with this.
Choose Online Marketing Right
If you need to grow your business or channel on social media but don't know where to start, online marketing agencies can help. These types of marketing agencies have the expertise to get more views, subscribers and viewers to make your channel successful. They have the right plan to implement SEO, content marketing and social media engagement methods.
Know Your Audience
Who are you producing content for? For your audience, right? Who your target audience is and what they are looking for are important questions to answer when creating your content. Therefore, you should know how to create your content.
YouTube has an Analytics tab that lets you see your audience's time and demographics. Read these statistics and analyze the results to see their preferences. Also, read the comments viewers make under your videos to learn about their interests. Request it on your videos to get more comments. For example, 'Please write the content you want to see in the comments.' etc… Knowing your audience will go a long way in helping your channel succeed.
Publish Traceable Content
Publishing watchable content can seem a bit difficult, especially in the early stages when you know nothing about publishing. However, it is important to know what is traceable.
Do your research beforehand, write, rewrite when in doubt, make the first ten seconds really engaging, and be well-equipped to look professional. People love quality content with interesting information. Applying these will increase the number of people visiting your channel on YouTube and make your channel better than others.
In addition to creating watchable content, you should also focus on increasing your subscribers. Remind your viewers to subscribe to your channel during the video.
Learn from Others
The best way to learn is to observe. See what other YouTubers in the same space are doing to create engaging content. Stay up to date with current trends and search for Youtubers at the top and pay attention to what they post, whether they use special effects, shoot casually or focus on high video production. Look at them and identify what they are watching and develop your strategy by including these points.
Optimize Your Videos
Optimizing your videos means making them SEO friendly. That means you need to do some research on how your videos will rank higher in a search engine and on YouTube. Write a keyword-rich description for it, write eye-catching headlines, add cards, add bumper ads, watermarks, have an eye-catching thumbnail and post at the right time to get enough views. If you're having trouble doing this, hire a digital marketing company to assist you.